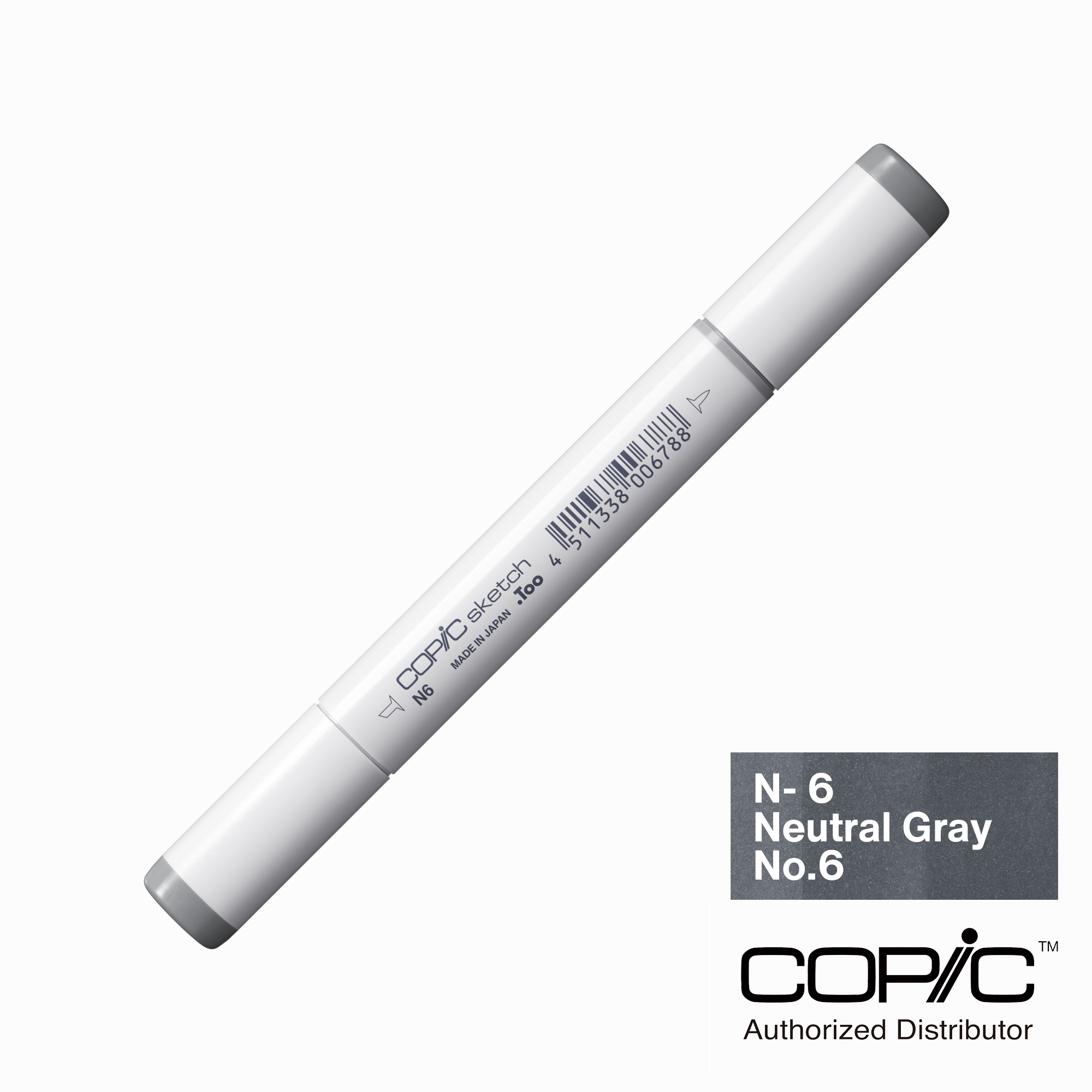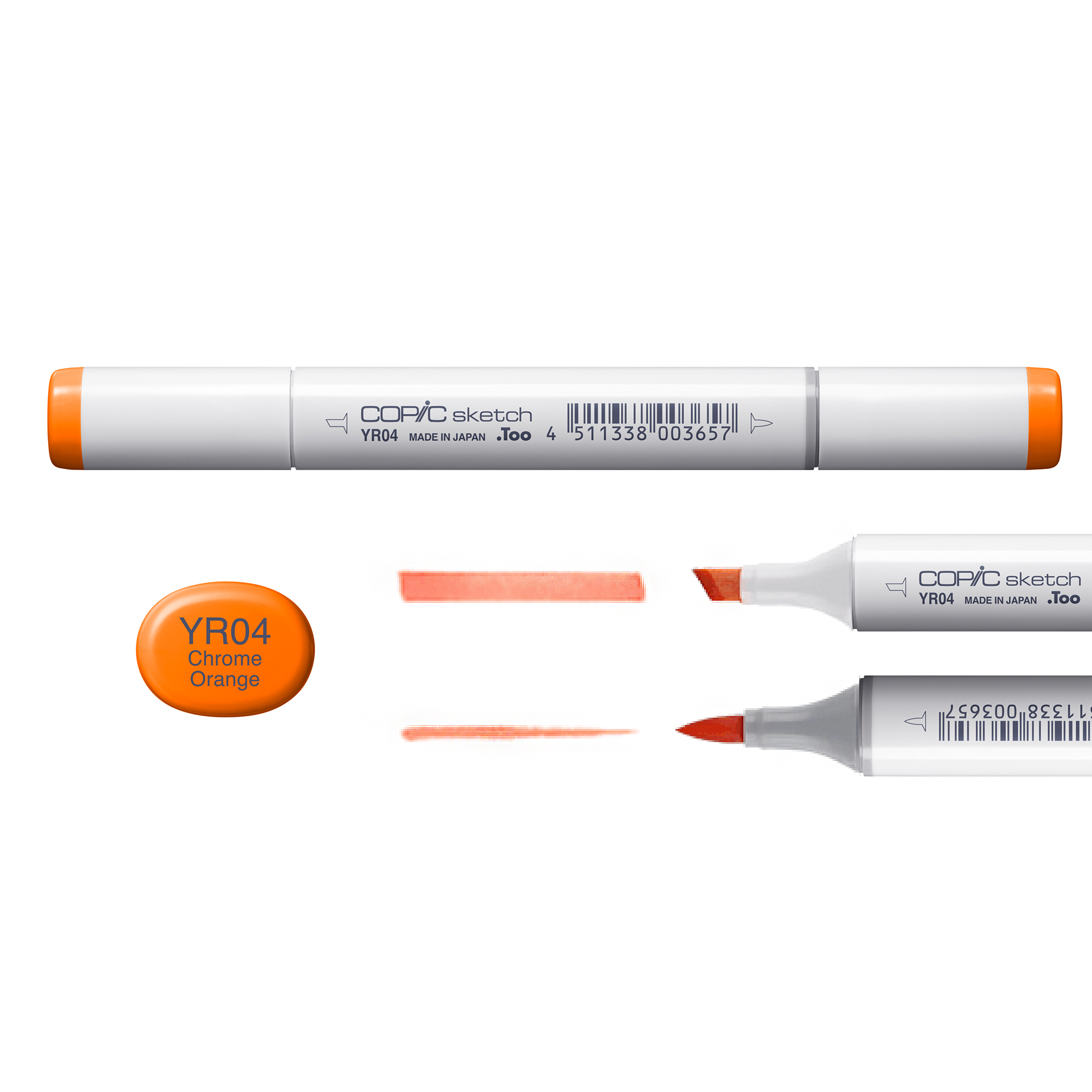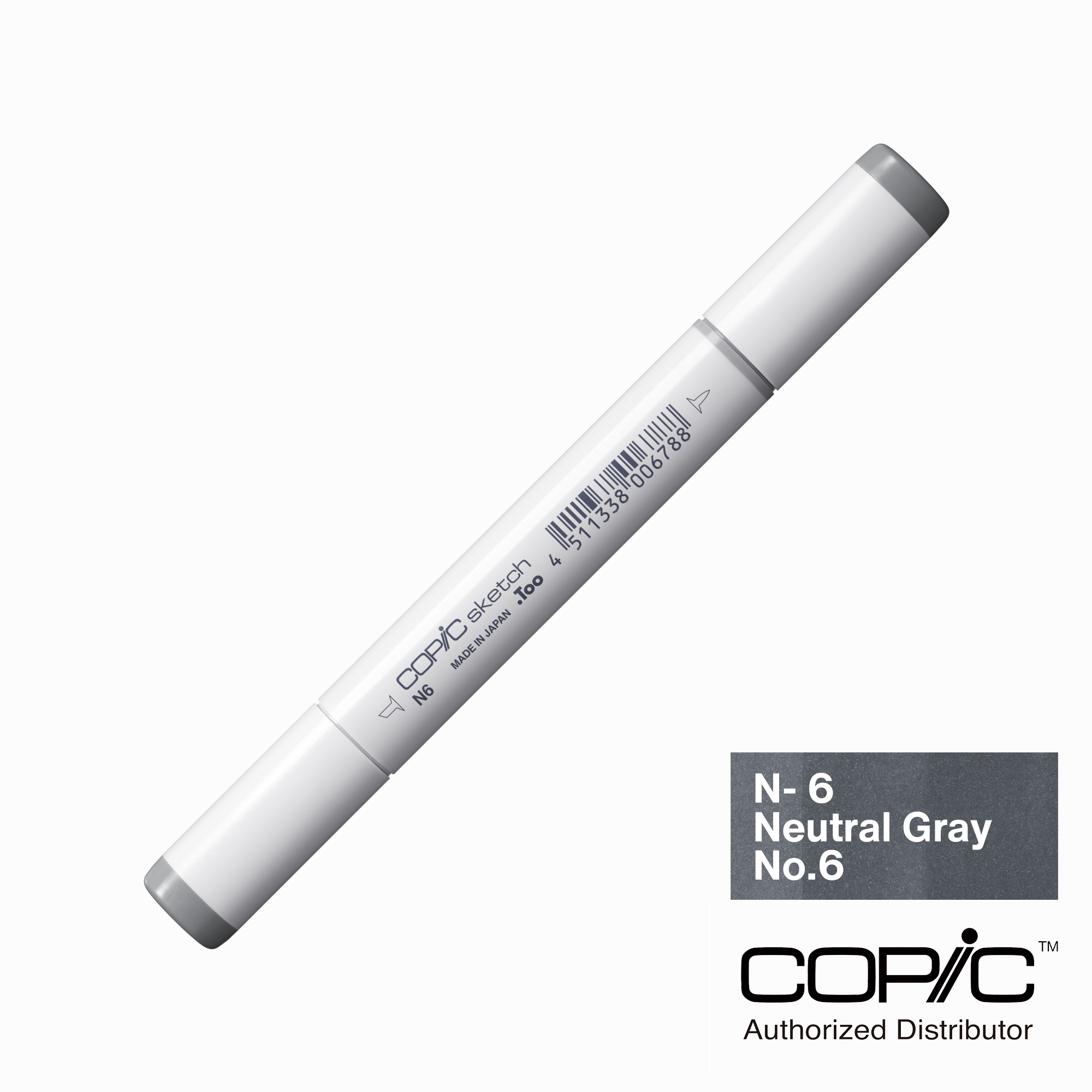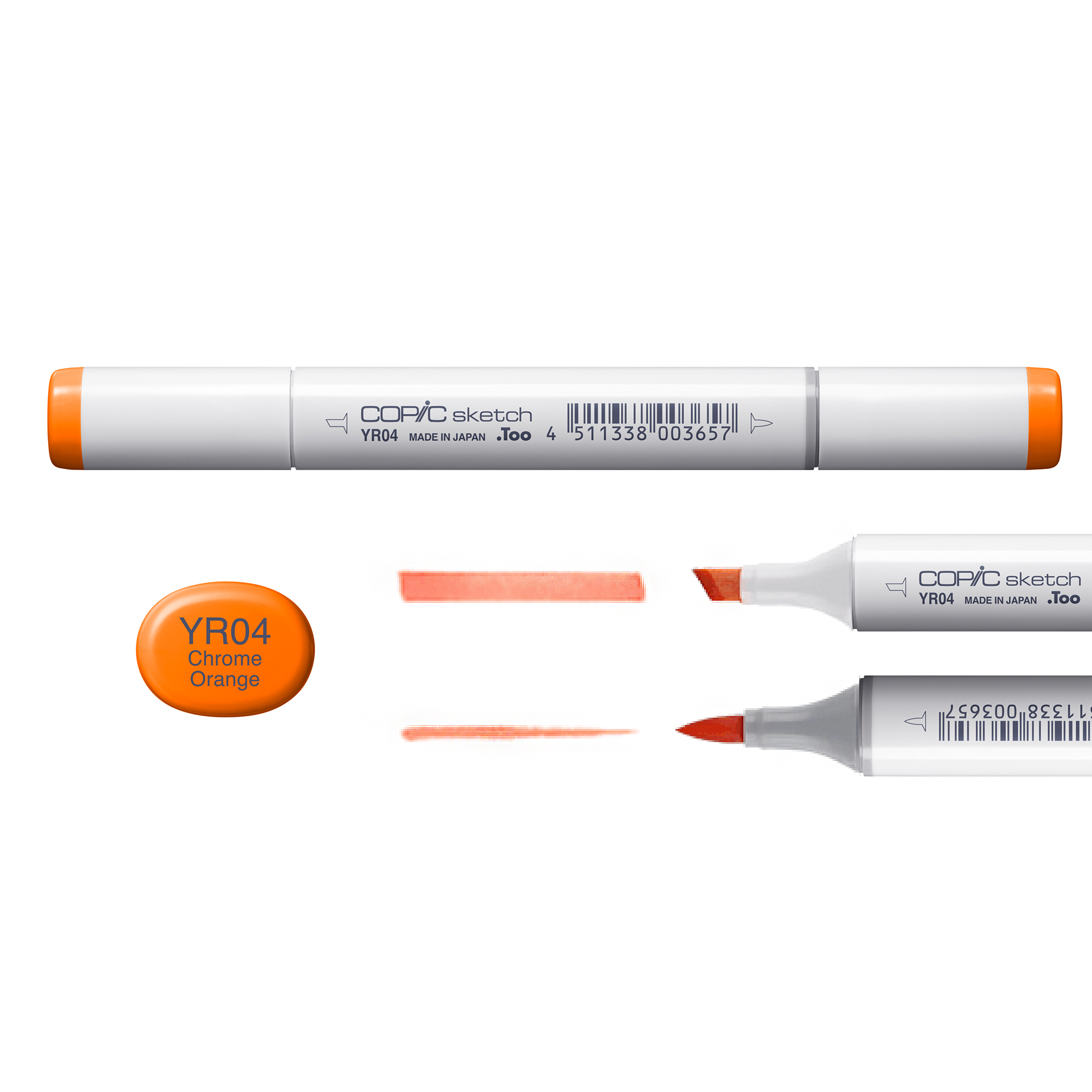 COPIC Sketch N6 Neutral Gray No. 6
---
Copic Sketch is the most popular among all the Copic Markers.
It comes in the widest range of colors and features Medium Broad and flexible Super Brush nib combination. Ideal for illustration, craft and caricature.
A neutral gray between warm gray and cool gray.
The color starts with "F" (it stands for fluorescent). If the last digit is, the ink contains the pigments. If the last digit is 2, the ink contains dyestuff.
Medium Broad nib and Super Brush nib
Oval barrel
Alcohol based ink.